Monday, August 16, 2021 / by Russ Phillips
There are two places I like to point to when talking about long term economic forecasts and how they might impact the local real estate market:
People smarter than me
Data
In the video embedded below, you'll find the latest update from David Tandy, CEO of Texas National Title. It's a little over an hour, but it's a great listen.
Despite the market seeming to slow or "normalize" currently
, it appears the long term future for Austin is quite rosy. And that appears to include a shortage in housing, which should mean property will continue to appreciate here.
Also, see a few previews of the slides below that David discusses in the video.
The Job Market in Austin is hot. Companies are hiring and the unemployment rate is low here.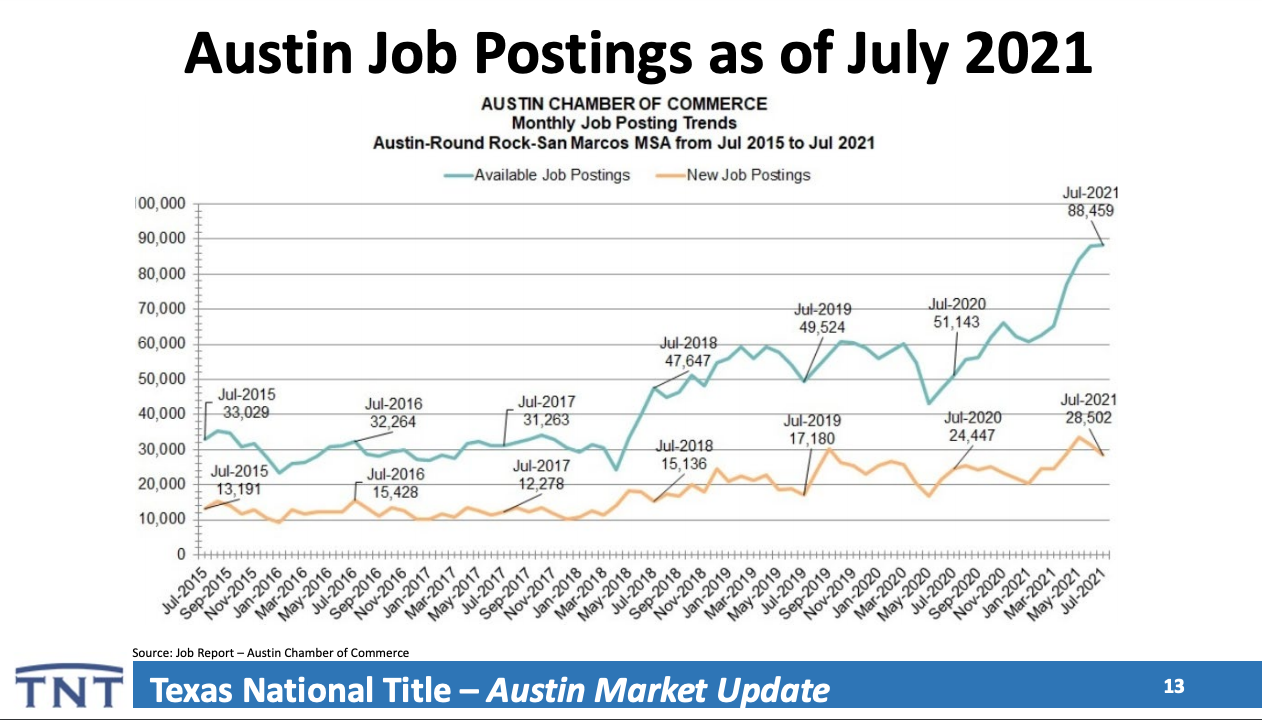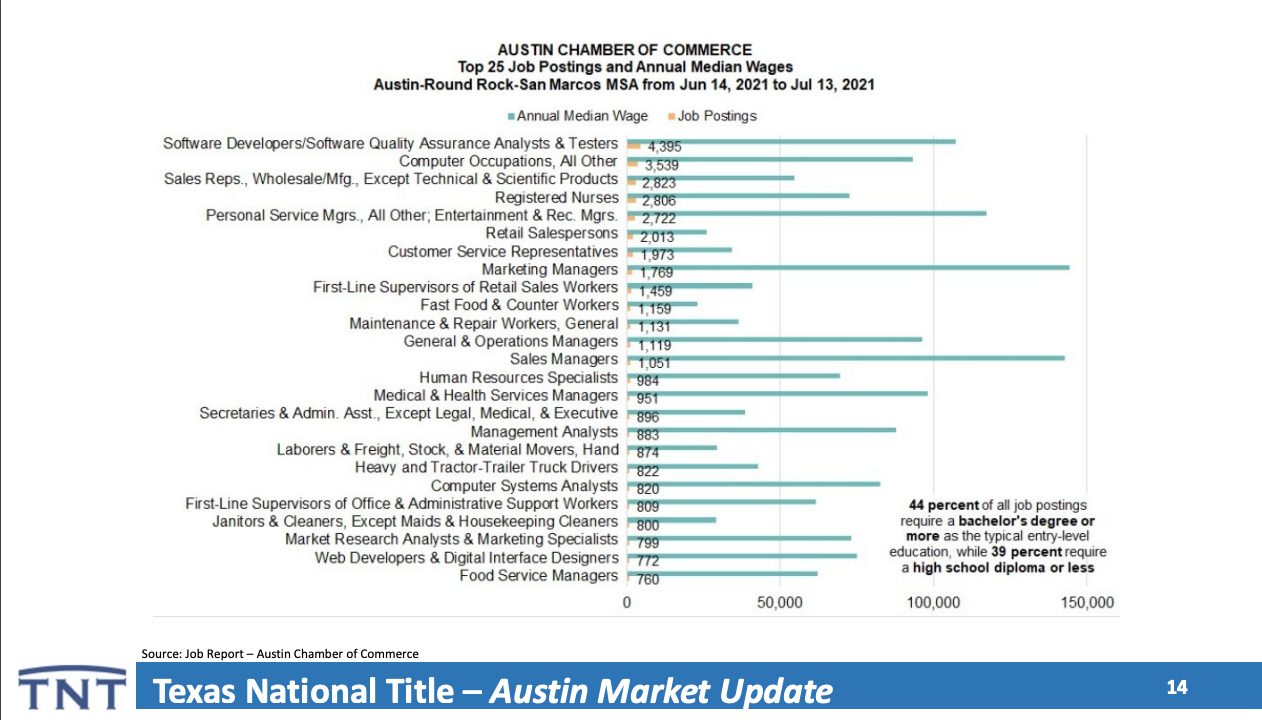 Also in the video, David takes a "deep dive" into why companies are relocating to Texas with the most obvious example being the "California versus Texas" discussion referenced in the slide below. Texas is widely considered one of the "business-friendliest-states" in the USA.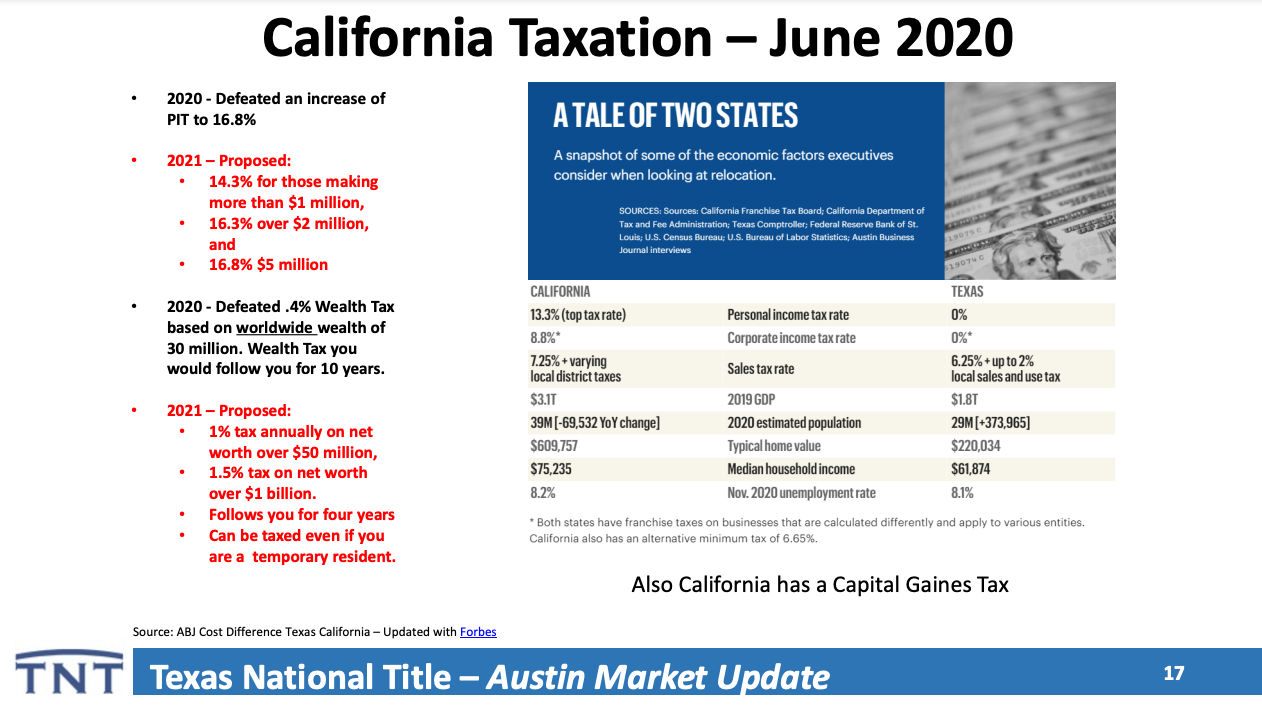 Below are some of the results of the magnestism of the Texas economy, strength of workforce, and attractive living standards.