Tuesday, March 23, 2021 / by Russ Phillips
Why is the real estate market SO HOT locally? Are we in a BUBBLE?


I have lived in/around Austin most all of my life AND I grew up in a "real estate family." In other words, I had a parent AND a step parent whose jobs were centered around real estate.
Because of this, I was aware of markets even when I was a high school kid here. In the 1980's, we had a BOOM and life was good...and then we had a BUST when oil took a dive and tax law changed real estate investment fundamentally. Because of the severity of the bust that lasted into the 1990's...I have always had an eye out for markets that I believe could be a threat. With that background, let's talk about the local market today.
Holy moly. You may have noticed that there's very few homes to buy and the ones that do hit the market seem to be gobbled up with multiple offers almost instantly. Is this another time when "irrational exuberance" is a term we should be thinking about?
If you are genuinely concerned about that, turn on the video below and see what you think by the end.
The market was hard again after 9/11 hit us too. Soon after that, the Austin Chamber of Commerce began an effort they called "Opportunity Austin" where the goal was to diversify the local economy, recruit new businesses, and create a hedge against any one part of the economy being too important.
In the video linked above, you'll see the
results of years of focus on this have snowballed
. Just look at what happened last year: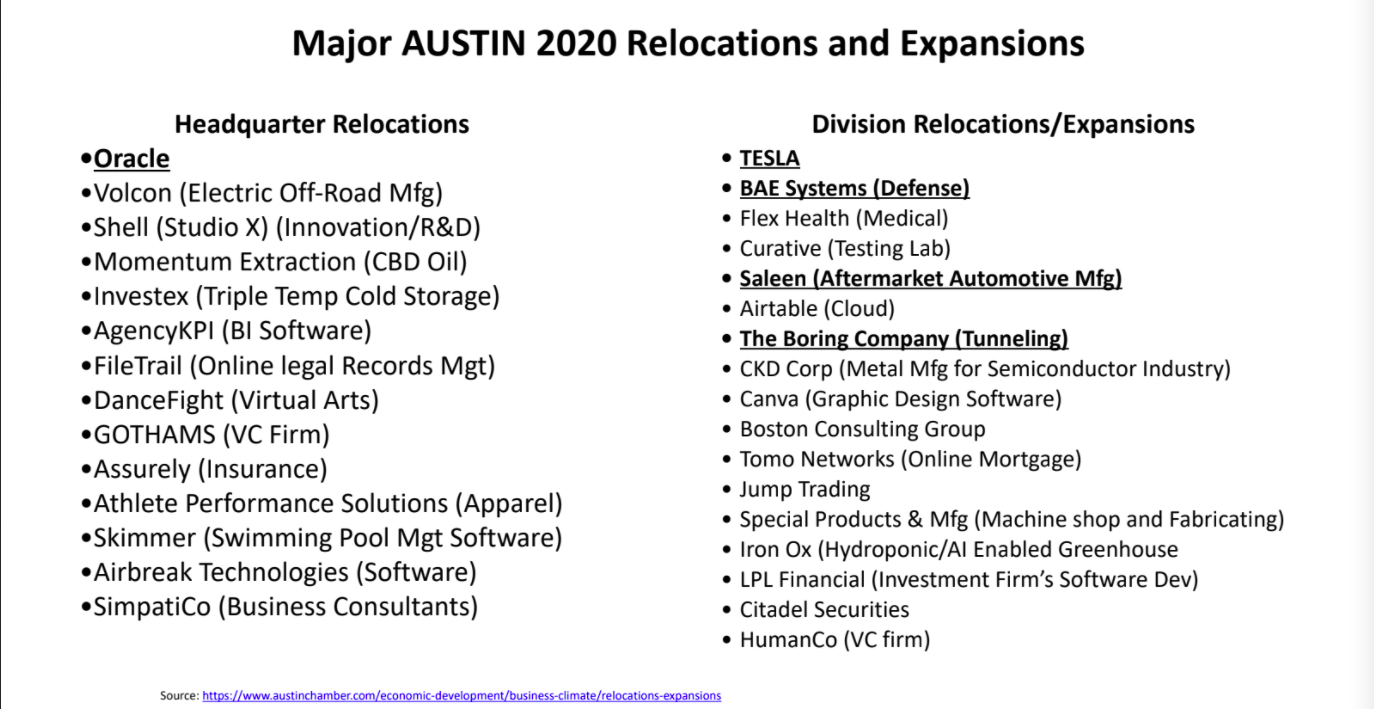 (Slide credit goes to TNT)
...and projections for THIS year...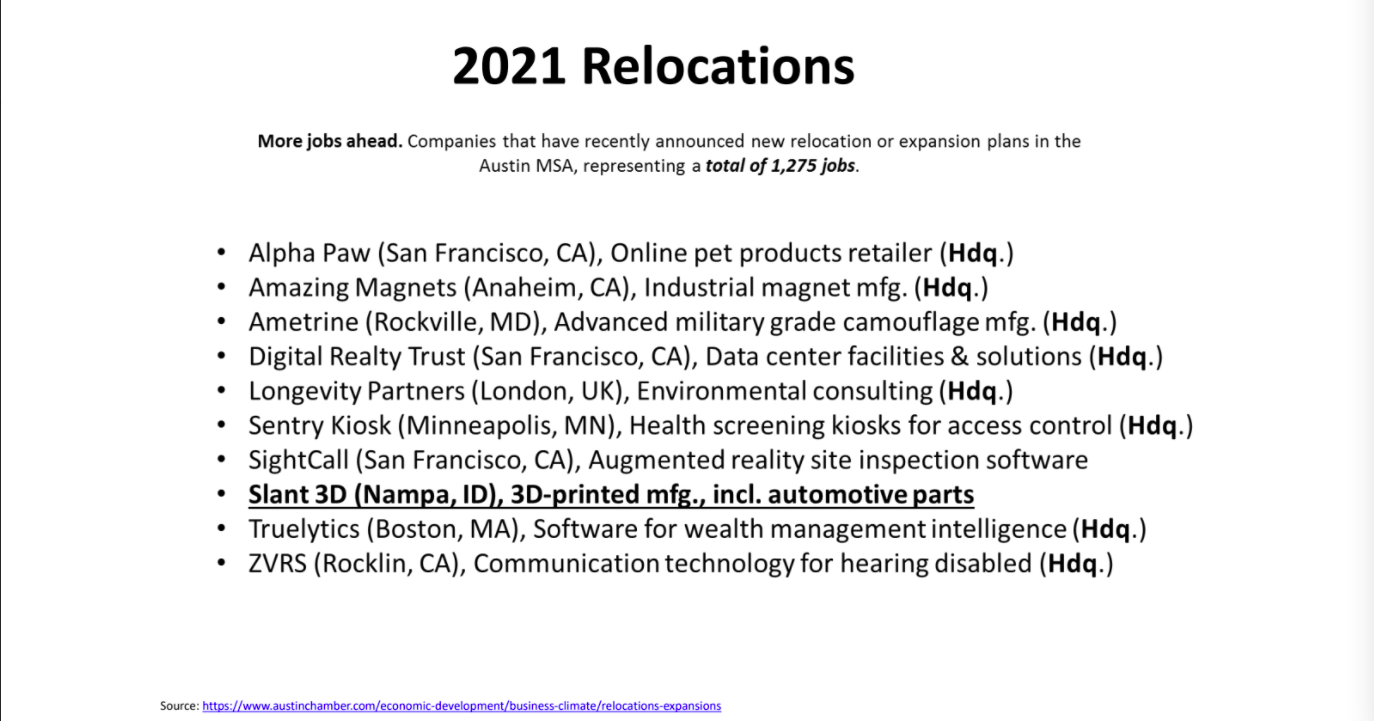 (Slide credit goes to TNT)
It would appear that two things are happening in our area:
We can expect jobs to remain strong for the forseeable future, and
Barring some catastrophic event, it seems like this is a new norm for housing costs locally.
The fact is that markets go up and they come down. But remember that real estate is a HYPER-local market.
Think of Silicon Valley in California. Can you imagine if you'd have bought investment property there in the 1990's?
It seems many people across the country choose to believe that the Austin metro area has a future similar to the Silicon Valley's run up in the internet era. The labor force here is well-educated and the state is thought to be more "business-friendly" and employers are taking notice.
I've read articles that said the talent pool now goes to places with the lifestyle they want and employers follow them there. That has sure been the case locally it seems to me.
So...given all those positive factors, it's hard to picture the rug being jerked out from beneath us on the housing market. This may be a new normal.
That's great for sellers.
But how do you know you're maximizing your equity if you sell in this market?
What if you're a buyer?
How do you compete when there's 40 offers? (There's a famous listing now that had 97 offers...it sold for 46.2% above asking price. <gulp>)
I'll have another blog soon on strategies we are using to help experience success and move forward with confidence in this environment.